Back to Solutions Center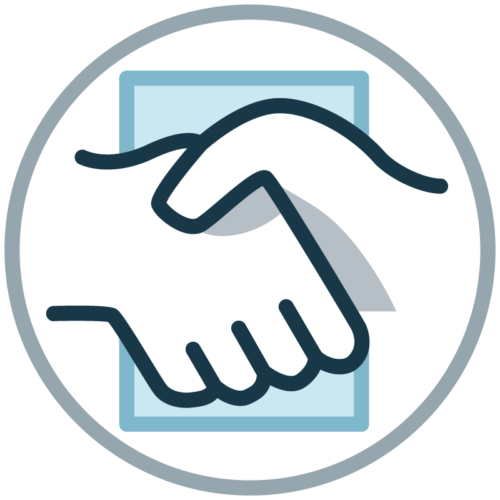 The Sustainable Energy Services Agreement (SESA) is an innovative pay-for-performance, climate-positive financing solution. It allows colleges and universities to implement multi-measure energy efficiency (EE) and clean energy projects with zero upfront capital expenditure. Similar in structure to a power purchase agreement (PPA), the SESA is a flexible way to improve operations, save energy and money by consolidating upgrades into one simplified contract.
In a SESA, schools pay based on the measured savings accomplished by the project. Projects bundle efficiency upgrades and clean energy measures to obtain deeper savings. Consequentially, these rates fall at or below the existing utility rate.
The SESA is a flexible solution that can fund any type of asset that saves electricity, natural gas, fuel oil and water. Energy efficiency, solar photovoltaics, battery storage, and EV chargers can be built into a single SESA project. By delegating environmental, energy efficiency, and sustainability goals onto an external solution provider, schools can retain more decision-making, planning, and funding capacity for their primary operations. SESAs often include the ongoing maintenance of the installed equipment, comprehensively monitoring their operation and verifying their savings and performance success.
Benefits of Sustainable Energy Services Agreement
No upfront costs: the third-party asset owner finances retrofits and you pay based on measured savings
Off-balance sheet solution preserves debt capacity
SESA projects bring immediate savings and can reduce your carbon footprint by thousands of metric tons
Challenges
Project development can be complex, take time to implement and involve multiple stakeholders on campus
Market confusion and lack of awareness about "as a service" offering
Sustainable Energy Savings Calculator
Metrus's Sustainable Energy Savings Calculator can give you an economic and environmental impact estimate of your desired upgrades.
Metrus 2021 Impact Report
Metrus's 2021 Impact Report gives an overview of SESA's financial and environmental impact. It provides the return on investment as well as the amount of CO2 saved. In doing so, this report sets an example for the Energy as a Service and environmental investing industries to consistently report on emissions reductions for all projects and investments.
Queen's University Case Study
Even before COVID-19, small colleges and universities faced challenging circumstances. In order to compete for prospective students, schools needed to control costs to keep tuition affordable; provide comfortable, up-to-date facilities; and demonstrate a commitment to sustainability and the environment. For Queens University of Charlotte, the challenge was compounded by an urgent need to replace critical equipment required to reliably deliver energy to buildings on campus. There was a solution, however: the Metrus Sustainable Energy Services Agreement (SESA), which made it possible to achieve the upgrades and savings it needed — with no upfront cost.
Sustainable Energy Services Agreement (SESA) Providers