Back to Solutions Center
Digitalization and new technologies offer innovative approaches for CO2 reductions on campuses that have positive environmental, operational and economic impact. New technologies – self-learning buildings, remote analytics, and plug-to-grid integration – are fundamentally changing life on campus for all stakeholders. They are also accelerating the ability to deliver cleaner air, carbon-free energy, and sustainable, on-demand mobility.
Colleges and universities are using IoT solutions and digitalization to automate operations, improve HVAC and enhance comfort, support fire protection and security, and reduce greenhouse gas emissions. Smart infrastructure technologies can also boost reputation, attract students, reduce costs, and better prepare graduates for a digital tomorrow via a digitally connected, efficient, and sustainable campus.
Benefits
Campus experience: Safe, healthy & secure, comfortable, and connected
Resilience: Sustainable, reliable, and budget stable
Operational excellence: Energy efficient, ease of operation, and low lifecycle cost
Partnership: Workforce development programs and collaboration with service providers
Challenges
Deferred maintenance and budget constraints
Energy security and reliability
Engagement of students in sustainability initiatives
Balancing new energy infrastructure while dealing with aging infrastructure
Compliance to industry standards or legislation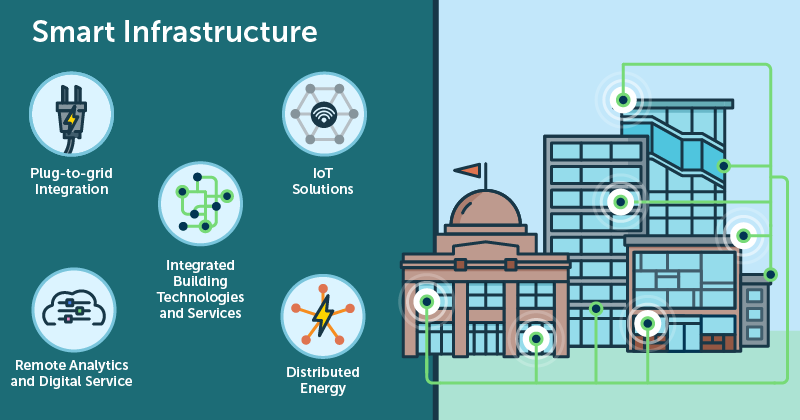 Impacts
GHG Impact

Moderate

Economic Impact

Net Savings

Feasibility

Very Achievable

Timeline

1-2 years

Maintenance

Moderate

Publicity

That's cool
Experts
Fred James

National Business Director, Higher Education

Siemens

Contact