Back to Solutions Center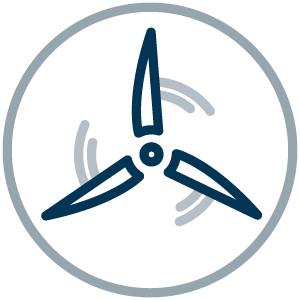 Small Scale Wind
Category: Alternative Supply Systems, Energy Supply
Impacts
GHG Impact

Miniscule

More Info

Limited mitigation due to lack of scalability.

Economic Impact

Small Net Cost

Feasibility

Some Challenges

Timeline

< 1 year

More Info

System design, integration and financing are often time-consuming but not unreasonable.

Maintenance

Moderate

More Info

Wind turbines have many moving parts which are subject to routine maintenance checks. 

Publicity

That's really cool

More Info

Campus visitors will see the visible commitment to campus sustainability.