Back to Solutions Center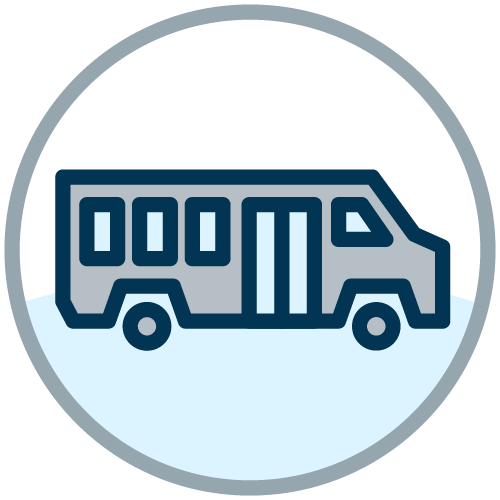 Improved commuting programs transition students, faculty, and staff from using single-occupancy vehicles to using public transportation and ride sharing. These programs often include improved bus systems, carpool lots, and subsidies for public transit. They might also include micro-mobility options, such as bike or scooter sharing systems.
When implemented correctly, improved commuting offers numerous benefits beyond reducing transportation emissions. They can improve safety for students, faculty, staff, and the community as a whole by reducing vehicle related accidents. Facilitating alternative means of transportation improves the lives of people who cannot drive for myriad reasons, financial or otherwise. Reducing the amount of single-occupancy vehicles traveling into campus also improves air quality and reduces noise. Additionally, the campus community can benefit from the numerous health benefits of traveling by foot, bike, skateboard or scooter. Finally, parking spaces and lots can be transitioned into more beautiful, healthy, and beneficial uses.
Benefits of Improved Commuting
Makes commuting to campus less stressful and more accessible for students, faculty and staff
Improves community relationships by addressing regional traffic and transportation issues
Alleviates parking and traffic constraints
Challenges
Even with incentives, there is no guarantee that individuals will change their commuting behavior
Typically involves expensive infrastructure upgrades
Overcoming cultural/social stigmas associated with public transportation can include lots of marketing
Improved Commuting Providers