Back to Solutions Center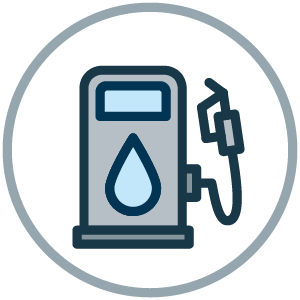 Maintenance and landscaping crews use a range of gasoline or diesel-powered equipment such as lawn mowers, trucks, snow-plows and leaf-blowers. Replacing this equipment with cleaner power alternatives, such as electricity, biodiesel, or fuel cells can mitigate air pollution and carbon emissions. Electrically powered equipment can also help reduce noise pollution caused by louder internal combustion engines. Electric equipment is often more reliable and less maintenance intensive.
Benefits
Reduced noise pollution

Improved local and global air-quality

Visible commitment to sustainability
Challenges
Fossil-fuel powered equipment is typically cheaper on a first-cost basis

Electric equipment requires a clean source of electricity to be truly carbon-free

Switching equipment as older equipment is retired will take time
Impacts
GHG Impact

Miniscule

More Info

Current equipment emissions are dwarfed by a campus' overall footprint.

Economic Impact

Neutral

Feasibility

Some Challenges

More Info

May require changes to current procurement policies.

Timeline

1-2 years

More Info

Depends on how often equipment is replaced.

Maintenance

Moderate

More Info

Electric equipment has significantly lower maintenance requirements compared to fossil-fuel powered equipment. 

Publicity

Under the radar

More Info

Many people appreciate the reduced noise pollution and emissions on campus.
Equipment Practices Providers