Back to Solutions Center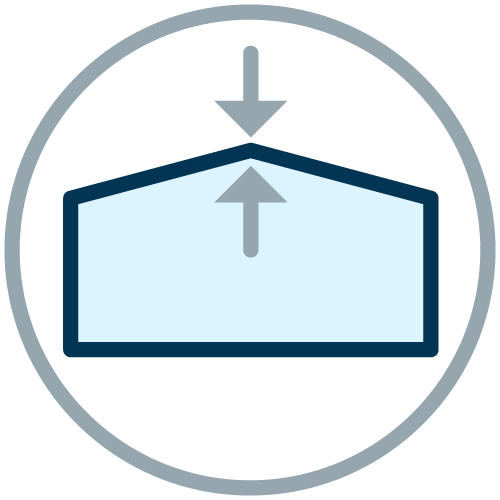 Building Envelope
Category: Energy Demand, Energy Efficiency, High-performance Buildings
A building envelope consists of the walls, windows, foundation and roof and isolates the building's climate from the exterior climate. The U.S. DOE claims that a building's envelope accounts for "approximately 30% of the energy consumed in residential and commercial buildings and plays a key role in determining levels of comfort, natural lighting, ventilation, and how much energy is required to heat and cool a building." Retrofitting a building's envelope or designing a new building with the envelope in mind is essential to the building's energy efficiency.  
Benefits
Increases indoor comfort

Reduces energy bills

Reduces carbon emissions

Increases productivity of building users

Can be subsidized with government rebate programs.
Challenges
Can decrease ventilation, increasing the risk of trapping harmful gasses within the building.

Expensive upfront cost.