What is the role of facility management in 2021 and beyond?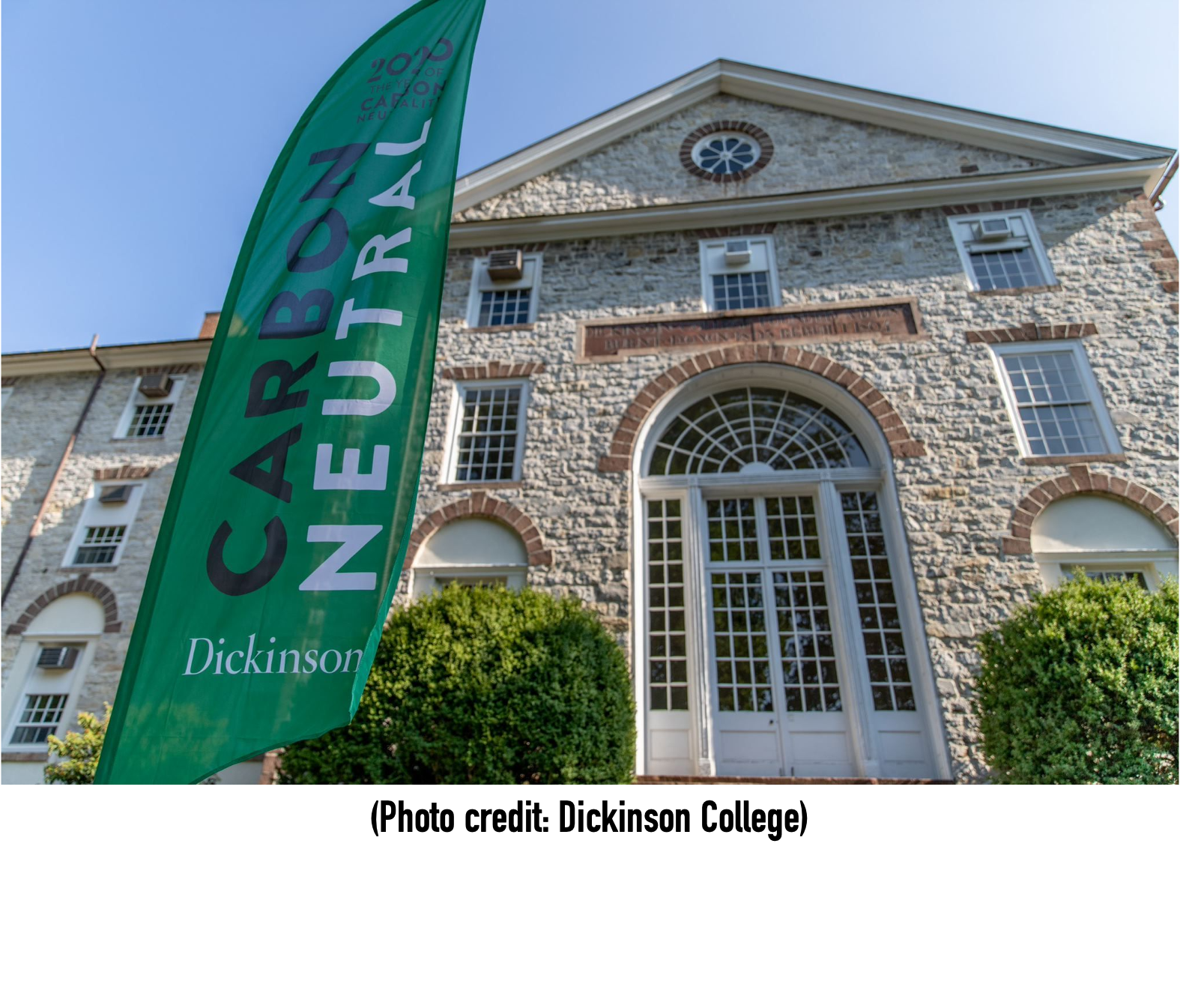 According to Google, a surprising number of people are asking, "What is the role of facility management?"

Well, there's a relatively straightforward answer, which a lot of facility managers at higher education institutions are probably searching for. And, there's a significantly more complicated answer, which some directors of facilities at colleges or universities with complex infrastructures may be interested in knowing about – especially in 2021 and beyond.

I'll provide both answers in this post – even though tackling the significantly more complicated one entails some risk.

As Niels Bohr, the Danish physicist who won the Nobel Prize in 1922, once observed, "Prediction is very difficult, especially if it's about the future." So, why should I stick my neck out in this post?

Well, as I mentioned in the post entitled, "What is facility management software in the post-pandemic era?," Pete Zuraw, the VP of Market Strategy and Development at Gordian, a surprising upside to last year's unprecedented challenge has been "the awakening on college campuses to the treasure trove of talent in facilities organizations that has been a key to keeping campuses open, students safe, and the schools focused on key survival issues for the future."

This means that a director of facilities at a college or university has the unprecedented opportunity to become a champion of other related innovations and new ideas – if he or she chooses to play that role.
What is the role of facility management?
But, let's start with the relatively straightforward answer to the question, "What is the role of facility management?"
Well, the International Organization for Standardization (ISO) defines facility management as the "organizational function which integrates people, place, and process within the built environment with the purpose of improving the quality of life of people and the productivity of the core business."
The International Facility Management Association (IFMA) says, "Facility management (FM) is a profession that encompasses multiple disciplines to ensure functionality, comfort, safety and efficiency of the built environment by integrating people, place, process and technology."
The IFMA has also created a YouTube video which not only defines facility management, but also explains why FM is more relevant than ever.
And according to Indeed, "A facilities manager is responsible for the maintenance, services and security of a working environment to ensure that it meets the needs of employees and the organization. A facilities manager, also known as an operations manager, is responsible for services like parking, cleaning and security."
Indeed also says the main duties of a facilities manager are:
Manage budgets by maintaining increasing energy efficiency and keeping records of payments.
Supervise staff by leading multiple teams including cleaning staff, security and maintenance.
Ensure basic needs are met including the availability of water and heat.
Perform administrative work like organizing catering, technology and security contacts.
Implement health and security standards to ensure government regulations are met.
Make written recommendations by drafting reports.
Oversee projects such as refurbishments and renovations or leasing of the building.
So, this is the relatively straightforward answer that many readers of this blog post are probably searching for.
What is the role of champions in adopting an Integrated Workplace Management System (IWMS)?
That brings us to the significantly more complicated answer that I mentioned earlier. Discovering an innovation or new idea doesn't automatically lead to its adoption by an organization. As the president of a company commented in an interview by Everett M. Rogers, the author of Diffusion of Innovations, "Organizations are the ground on which innovations are scattered."
That is why the role that champions play is so crucial to create, implement, and scale innovative solutions on your campus, in your community, or across our society and economy. According to Rogers, "A champion is a charismatic individual who throws his or her weight behind an innovation, thus overcoming indifference or resistance that the new idea may provoke in an organization."
And he cited research that found, "The new idea either finds a champion or dies."
Now, there is a lot of anecdotal evidence that champions have played key roles in adopting and implementing the best IWMS software for higher education.
For example, in Sean O'Brien's post, "Implementing a Best-In-Class IWMS on Any Budget (Part 2 of 4)," he interviewed Jenelle Feddersen, the Manager of Business Operations at Oklahoma State University's APPA Award-Winning Facilities Management Team, and Cristina Wheless, AssetWorks Chief Operating Officer (then IWMS Consultant & Senior Project Manager for the OSU IWMS implementation).
In the section of O'Brein's post entitled, "Find your champion," he writes, "Executives don't ordain a true project champion. Project champions are the individuals in your organization, the often-unrecognized rock stars who keep things moving forward. Our project champions inherently get what the organization is today, where it's going, and how we aim to improve it. They understand the granular as-is processes, touchpoint's across teams and departments, operational details, and how they all ?t together. A project champion is deeply committed to the organization and heavily invested in its success."
In another post entitled, "The University of Leicester's 3-Year Journey to Adopt an IWMS," O'Brien interviewed Anne Harvey, the Associate Director of Estates and Campus Services at the University of Leicester. She said, "Within Leicester, our tagline as a University is that we are citizens of change. I'm lean six Sigma green belt certified. It's exactly what we do here. My direction has always been – go out there, find if there's a better way. If you have to implement that change, then work together to get it done. It makes it much easier if you've got senior support saying, 'I want a solution to this issue, go find me something.' But, it was absolutely about bringing on some of the people that weren't quite so used to change. But, we are citizens of change and I personally definitely embrace that as a tagline for this University."
Harvey added, "If you can bring your customer – anyone in my environment that I support is my customer – if you can bring them with you on the journey, they will buy into it, and it will be easier to implement. I needed the team to champion it within their areas and to understand what we were trying to achieve and to be with us on that journey."
What is the role of champions in a climate emergency?
As I mentioned earlier, a director of facilities at a college or university has the unprecedented opportunity to become a champion of other related innovations and new ideas – if he or she chooses to play that role.
For example, Mark Fischetti, a senior editor at Scientific American, recently wrote an article entitled, "We Are Living in a Climate Emergency, and We're Going to Say So." Just like the COVID-19 pandemic was "the biggest global health emergency in a century," Fischetti said climate change is "the biggest environmental emergency to beset the earth in millennia."
He added, "Given the circumstances, Scientific American has agreed with major news outlets worldwide to start using the term 'climate emergency' in its coverage of climate change."
Now, there is a lot of anecdotal evidence that champions have played key roles in the adoption of climate action on their campus not only in the US and Canada, but also across the higher education sector in the UK and Ireland, as well as at universities in Australia and New Zealand.
For example, 12 visionary college and university presidents initiated the American College & University Presidents' Climate Commitment (ACUPCC). They were motivated by their conviction that higher education had the capacity and responsibility to lead on climate and sustainability action for the sake of their students and society.
In October 2006, the 12 founding signatories help planning sessions at Arizona State University (ASU), which is ranked #1 for innovation by US News & World Report (ahead of MIT and Stanford). Also in attendance were representatives from Second Nature, a non-profit organization that is responsible for managing what is now known as the Presidents' Climate Leadership Commitments; the Association for the Advancement of Sustainability in Higher Education (AASHE); and ecoAmerica, which builds institutional leadership, public support, and political will for climate solutions in the US.
ACUPCC was launched in December 2006, when the 12 founding Presidents sent a letter to their peers in the US to invite them to join in this historic endeavor. In September 2007, 336 institutions had joined the initiative as charter signatories. Today, there are 441 active signatories of what is now known as the Climate Leadership Commitments."
Now, this might lead you to think that a champion of an innovation needs to be a powerful individual with a high office in an organization, like a president or chancellor at a college or university. "Certainly it does no harm to have to have an administrative 'patron saint' bless an innovation being considered by an organization," Rogers observed.
But, as we've seen with the best IWMS software for higher education, champions can also be directors, managers, or even part-time sustainability coordinators.
Innovations and new ideas like climate neutrality have also found champions on the other side of the pond.
For example, Andrew Chamberlain, Scotland Manager for the Environmental Association for Universities and Colleges (EAUC), tells the story of how Scotland's higher education sector adopted climate neutrality a decade ago.
Why are champions still critical for campus success today?
And the need for champions does end after an innovation or new idea has taken off.
In an email, Second Nature's President Tim Carter told me, "Higher education institutions are leaders on all levels at all times. Whether it's leading groundbreaking research, partnering with their local communities on projects, or educating the next generation of movers and shakers, they are consistently at the forefront of creating solutions to global societal issues for both the present and the future. This includes climate change. However, because complex solutions involve many campus stakeholders, we have found it is crucial to ensure that there are champions on every campus to continue to push each effort forward."
Carter added, "This is one of the reasons why at Second Nature, a requirement for every institution that becomes a Climate Leadership Network signatory, is to provide us with at least one person – who we call an Implementation Liaison (IL) – who can be our main contact and campus champion. This person helps lead the institution's efforts to achieve its climate goals. We've found that strong ILs, supported by the senior administration, are critical for campus success."
Dickinson College was one of the first institutions to join the Climate Leadership Network in 2007. And Dickinson reached its goal of becoming carbon neutral in April 2020, achieving what fewer than 10 colleges and universities in the nation have accomplished.
In an email, Provost and Dean of the College Neil Weissman, who was part of the leadership team that championed the effort to get Dickinson to join the Climate Leadership Network by signing the carbon commitment; one of the three Presidents' Climate Leadership Commitments, told me, "Dickinson early on defined sustainability as a strategic priority, so you could say the entire college championed joining the Presidents' Commitment in a leadership role. Given widespread support among faculty, staff, and students, it was easy and natural for our leadership to jump in."
I also asked Bill McKibben, the Schumann Distinguished Scholar in Environmental Studies at Middlebury College, for his perspective on champions. In 1988 he wrote The End of Nature, the first book for a common audience about global warming. He is a co-founder and Senior Advisor at 350.org, an international climate campaign that works in 188 countries around the world.
In an email, McKibben told me, "I do think champions can play a role in getting stuff done, but in my experience real progress comes mostly when movements of students and faculty push for change, and administrations respond. You need activists to press for change, and to open up the space for it to happen."
This echoes an observation by Rogers in Diffusion of Innovations. He noted, "Champions in an organization play a role something like that of an opinion leader in a community."
He added, "One role of the opinion leader in a social system is to help reduce uncertainty about an innovation for his or her followers. To fulfill this role, an opinion leader must demonstrate prudent judgment in decisions about adopting new ideas. So, the opinion leader must continually look over his or her shoulder and consider where the rest of the system is at regarding new ideas."
Even the best new ideas and innovations need a champion.
So, whether you were searching for a relatively straightforward answer or a significantly more complicated answer, now you know that even the best new ideas and innovations need a champion. And if you decide to play this informal role, then it will also help if you:
Occupy a key linking position in your college or university.
Possess analytical and intuitive skills in understanding various individuals' aspirations.
Demonstrate well-honed interpersonal and negotiation skills in working with other people on your campus and in your community.
The good news is you can get help if you want or need it.
For example, you can contact the higher education team at AssetWorks and tell them that you've got lots of questions about their Integrated Workplace Management System (IWMS). The company has offices in the US and Canada, the UK and Ireland, as well as Australia and New Zealand. I've met them on Zoom and they will be happy to help you.
You can also contact a member of the Second Nature team if you need support to achieve your Presidents' Climate Leadership Commitments. I met them while writing this blog post and learned they've worked with over 4,000 faculty and administrators at hundreds of colleges and universities to help make the principles of sustainability fundamental to every aspect of higher education.
In conclusion, the risks for going above and beyond your job description are manageable and the rewards are significant – if you demonstrate prudent judgment in decisions about adopting new ideas.
So, even if the term, "champion," isn't in your job description, you can choose to play that role informally. You can throw your weight behind overcoming indifference or resistance that innovations or new ideas may provoke in your organization or community.
You can decide to throw your weight behind an IWMS that has the modules and future deployment mechanisms that will enable you to consolidate your entire infrastructure under one software platform. You can even choose to tackle "the biggest environmental emergency to beset the earth in millennia: climate change."
---
About Greg Jarboe
Greg Jarboe is the president and co-founder of SEO-PR, which has provided services to the University of the Pacific, the University of Pennsylvania, Rutgers University, and Dickinson College. Greg has been an instructor in several Rutgers Business School Mini-MBA programs.
In addition, Greg is the author of YouTube and Video Marketing and the co-author with Katie Paine of the Communications Measurement eBook for Higher Education. Before co-founding SEO-PR in 2003, Greg was VP of Marketing for WebCT, where he helped to triple the company's installed base from 700 institutions in 36 countries to 2,172 institutions in 75 countries.
Source: AssetWorks Blog