University Climate Change Coalition
University Climate Change Coalition
History
The University of Arizona joined the University Climate Change Coalition (UC3)(link is external) in late 2018, led by the Office of Sustainability and the Arizona Institutes for Resilience: Solutions for the Environment and Society (AIR)(link is external). UC3 is a network of 21 distinguished Tier 1 Research institutions across North America, focusing on their strengths as knowledge generators, conveners, and anchors within their respective communities. Coalition members bring together private sector entities, municipal governments, non-profit organizations, and charitable foundations to galvanize local and regional climate solutions. UC3 also combines member institutions' research expertise to develop best practices and to share knowledge across institutions in a peer-to-peer network of professionals, academics, and administrators.
Each UC3 member has demonstrated leadership in addressing climate change on their campus. The University of Arizona has pledged to reduce our institutional greenhouse gas footprint to zero by 2040, in line with the goals of the Paris Climate Agreement. Moreover, the University of Arizona will also work with the Tucson and broader Southern Arizona community to ensure climate adaptation and community capacity-building to deal with a changing climate and resulting extremes. The University of Arizona has appointed four institutional liaisons to maximize the influence and impact of our UC3 efforts, both within our institution and across the network:
Operations & Implementation Liaison: Trevor Ledbetter; Director, Office of Sustainability
Research Liaison: Kathy Jacobs; Director, Center for Climate Adaptation Science & Solutions
Executive Liaison: Dr. Betsy Cantwel; Senior Vice President for Research, Innovation, & Impact
Communications Liaison: Steve Moore; Senior Vice President and Chief Marketing & Communications Officer
These liaisons are tasked with carrying out UC3 campus and community engagement events, and gathering vital feedback from an array of stakeholders about the highest priority climate mitigation and adaptation strategies appropriate for campus, Tucson, and the Southwest Region.
About Second Nature
UC3 was developed by its parent organization, Second Nature(link is external), a non-profit institution committed to advancing climate action in, and through, higher education. Second Nature offers a wealth of resources for colleges and universities, including information on carbon offsets and tools for climate action planning. One of Second Nature's central goals is to achieve a 50% decarbonization of the U.S. economy by the year 2030, primarily through the activation of more colleges and universities as climate leaders.
In tandem with the University's UC3 efforts, President Robert Robbins also joined Second Nature's President's Climate Leadership Steering Committee(link is external). The Committee is composed of high-level university and college administrators, including chancellors, presidents, provosts, and CFOs, and is the chief oversight body of the Presidents' Climate Leadership Commitments, responsible for advising on its policy and direction. In this capacity, Dr. Robbins represents and elevates the voice of the University of Arizona, while providing leadership and advocacy to address the global climate crisis. President Robbins has welcomed this opportunity, and spoke at the UC3 Climate Summit in Vancouver, British Columbia in July 2019. He remains a highly engaged member of the Committee and a vocal champion for the advancement of sustainability initiatives both on- and off-campus.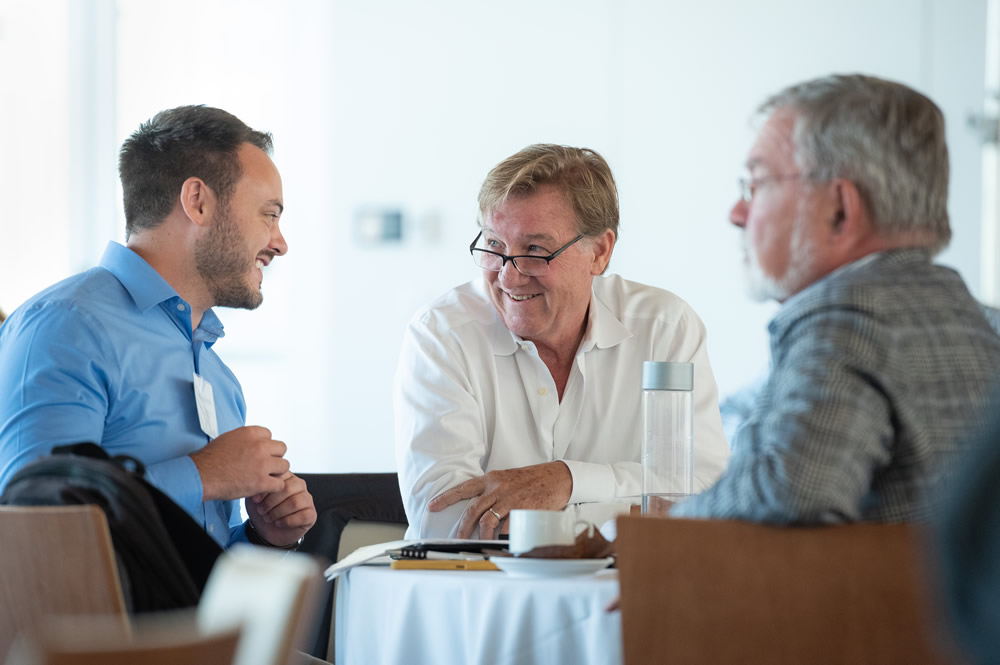 Our Efforts to Date
Since May 2019, the Office of Sustainability, AIR, and the UC3 liaisons have brought together over 500 campus and community members to discuss the greatest climate and environmental threats facing our region, and to develop solutions that could be implemented via partnerships between the local community and the University. From these conversations, three high-priority, collaborative project opportunities have been identified, which include the creation of:
A curated hub to support the accessibility of information in environment and sustainability;
A regional joint climate action plan for the University of Arizona, the City of Tucson, and Pima County;
A coordinated sustainability education program for K-12 and university students as well as community members.
These ideas were the culmination of five cross-sector workshops, held both on- and off-campus. Each subsequent UC3 workshop has revisited and built upon these ideas to make them more robust and feasible for implementation in 2020 and 2021. In Spring 2020, the University of Arizona also launched the University Climate Change Coalition Fellows Program to address these emerging projects in collaboration with the community. Additional information on Fellows applications and more will be available following the novel Coronavirus pandemic.
Network Engagement
Since joining UC3 in 2018, the University of Arizona has been active not only in Tucson, but also across the network. In February 2019, at the Higher Education Climate Summit held in Phoenix, Arizona, which was co-hosted by Second Nature and the Intentional Endowments Network(link is external), the University of Arizona was the most represented organization in speaking engagements throughout the two-day Summit. Then, in July 2019, Second Nature hosted the first annual University Climate Change Coalition Summit at the University of British Columbia in Vancouver, Canada. At the Summit, UC3 university leaders, academics, and key industry stakeholders met with senior Canadian government officials, including the Honourable George Heyman, Minister of Environment and Climate Change Strategy (British Columbia), to discuss meeting their climate commitments and aligning efforts to reduce emissions sufficiently to keep global temperature increases well under 2°C.
At the UC3 Summit, the University of Arizona and other Coalition members adopted a platform(link is external) aimed at accelerating research on climate change policy across UC3 member universities in the United States, Canada, and Mexico. The Research for Policy Platform equips UC3 as a collective to research urgent climate change policy issues and provide recommendations for just and equitable outcomes. The Platform includes institutional commitments from UC3 members to support the Coalition's research and program longevity, and will culminate in discretionary action by university leaders to advance climate policy at all different levels of government.
In February 2020, the University of Arizona was again well represented at the annual Higher Education Climate Summit held in Atlanta, Georgia, with several speaker engagements, including participation in a panel discussion of the University's community engagement through UC3, titled "Accelerating Place-Based, Cross-Sector Climate Action in Research Institutions."