Meet Second Nature, The NGO Guiding Colleges To Carbon Neutrality

Meet Second Nature, The NGO Guiding Colleges To Carbon Neutrality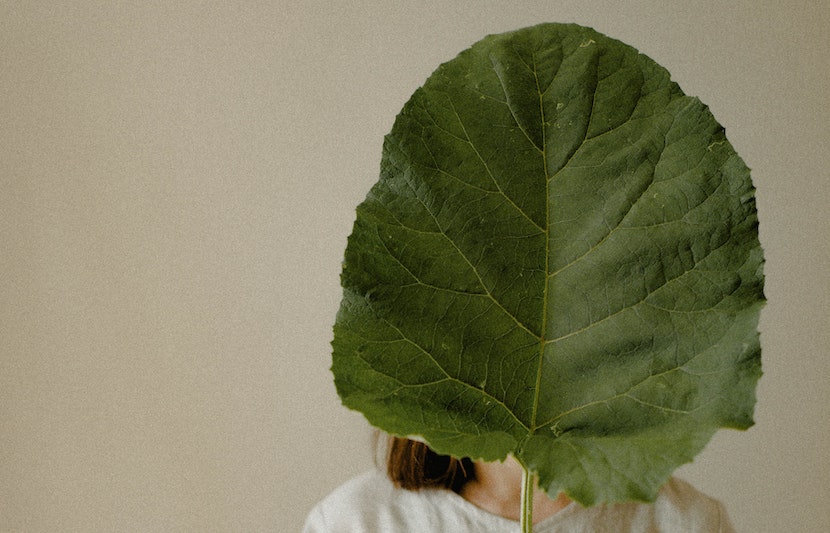 Colleges and universities pride themselves on being leaders in research, education and development. Their ultimate purpose is to help create a future that is brighter than the past.
And today, the future faces a potentially enormous existential crisis. Decades of irresponsible energy production and consumption have caused global surface temperatures to increase, posing a threat to the world's wildlife, ecosystems, water and food supplies, economies and more.
In that light, higher education institutions are eager to take action. But they can't do it on their own. And that's where Second Nature, a nongovernmental organization (NGO), comes in.
Second Nature has been working for nearly 30 years now to help instil principles of sustainability in American colleges and universities. And since 2006, the organization has narrowed its focus to accelerating climate action through higher education.
Under its guidance, eight schools have already achieved carbon neutrality, meaning they now have a net-zero carbon footprint. The schools include American University in Washington D.C., Colgate University in New York, Middlebury College in Vermont, the University of San Francisco, Colorado College and Bowdoin College, Bates College and Colby College in Maine.
While Second Nature would like to see every college and university it works with reach net-zero emissions, it is aware that due to factors like enrollment, infrastructure, money and location, some schools face more barriers than others.
In that regard, Second Nature runs the Climate Leadership Network, a cohort of higher education institutions dedicated to taking on climate change through reducing their emissions, conducting climate research and preparing students to solve the many climate-based challenges they'll face in the 21st century.
About 450 institutions have already joined the network. And while not every participating institution has committed to carbon neutrality, each is working towards unique climate goals fit to its current capabilities.
"There's no value judgement between the schools that have accomplished (carbon neutrality) and the schools that haven't," said Timothy Carter, the president of Second Nature.
Schools can join the Climate Leadership Network by signing one of three commitments: the Carbon Commitment, the Resilience Commitment or the Climate Commitment. Each commitment has its own unique goals.
Those that choose to join the Carbon Commitment pledge to reduce greenhouse gas emissions and achieve carbon neutrality "as soon as possible."
Within two years of signing the commitment, schools have to complete a climate action plan, Carter explained. In their climate action plan, schools have to outline the date by which they will achieve carbon neutrality and the tactics they'll use to get there. So, every school that has signed onto the Carbon Commitment is either currently working towards carbon neutrality or is developing a plan to achieve it.
Schools that don't yet believe they are ready to commit to carbon neutrality, but would still like to take climate action, can instead opt to sign the Resilience Commitment, which is a pledge to create and implement a plan to develop systems and procedures that would enable both campuses and their outside communities to recover quickly from any future damages caused by climate change.
And schools that believe they are ready to take on both challenges can sign the Climate Commitment, which integrates both carbon neutrality and climate resilience efforts.
Schools that join the Climate Leadership Network are serious about it. They are noticeably eager and committed to achieving and expanding upon their goals.
"Even if they've already become carbon neutral … they are trying to continue to improve the operational pieces of it so it can be even more internalized," said Carter. "Many of them have had some offsets as part of that goal, and so they'll work towards minimizing offsets."
The most ambitious colleges and universities can also join Second Nature's University Climate Change Coalition, or UC3, which is a group of leading North American research institutions working to develop a collaborative model designed to help local communities achieve their climate goals and speed up their transition to a low-carbon future.
In addition to managing both the Climate Leadership Network and UC3, Second Nature is there to assist institutions in setting and achieving their climate goals.
For example, Second Nature has developed a fund, through which institutions can receive grants. It offers guidance and technical support for member institutions. It offers data to help colleges and universities demonstrate their progress and compare it with others. And it provides schools with opportunities to build connections with other sectors, like local businesses and governments.
Most importantly, though, Second Nature facilitates collective action among higher education institutions, increasing the speed and scale at which higher education can minimize its carbon footprint.
"This challenge is too large and complex for any one campus to solve on its own — the important individual efforts must be complemented and enhanced through collective action," Second Nature declared on its website. "There is a tremendous power of collective action of this kind, and each school that commits builds positive momentum, having a greater impact than would be possible acting alone."
As for the vast majority of signatories that have yet to achieve their goals, Second Nature is adamant about making sure they are following the most up-to-date climate projections. Although Second Nature doesn't set institutions' carbon neutrality dates for them, it isn't afraid to give advice.
Recently, as climate mitigation efforts have become more urgent, Carter said he has seen many institutions restructure their carbon plans and move up neutrality dates from 2050 to 2035, for example.
Although Second Nature wants as many institutions to join its commitments as possible, it doesn't go out recruiting or run large-scale signup campaigns.
"We don't want people to take the commitment lightly," Carter said. "So in that sense, we don't just want to run a signup campaign. We actually want to serve people who are aggressively taking climate action and taking the climate crisis seriously."
Second Nature will, however, reach out to colleges and universities that they think are ready to make a climate change commitment, Carter explained. And its members are certainly responsive when institutions reach out to them.
News & Content Manager
Jackson Schroeder is a graduate of Ohio University with a B.A. in Journalism from the E.W. Scripps School. He is originally from Savannah, Georgia. Jackson has covered a wide range of topics, including sustainability, technology, sports, culture, travel, and music. He plays bass and guitar, and enjoys playing and listening to live music in his free time.
Source: The University Network