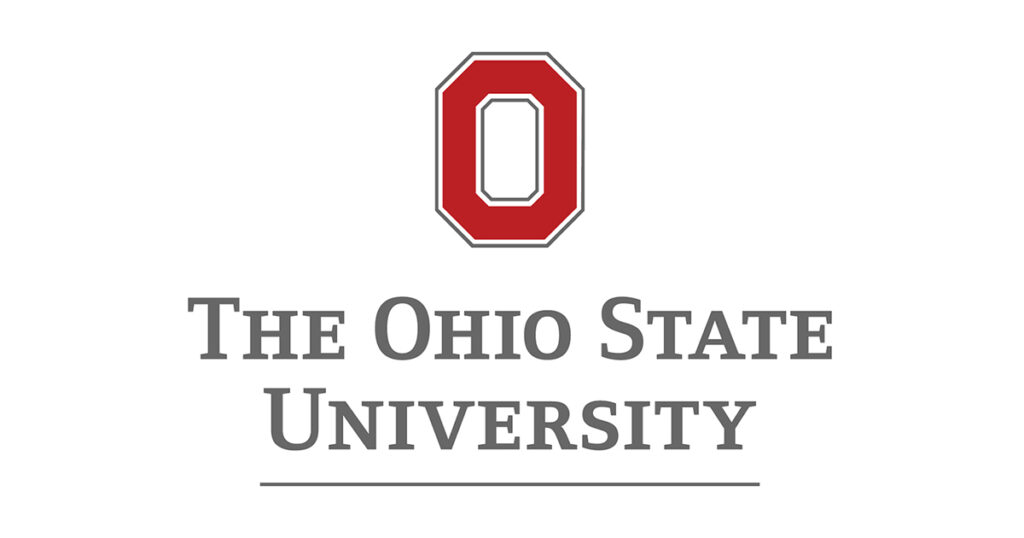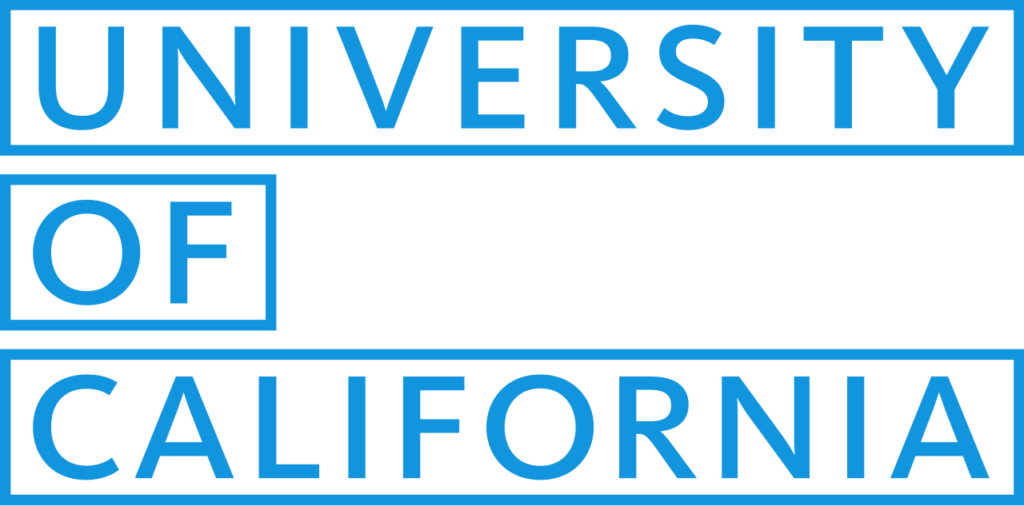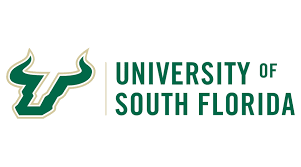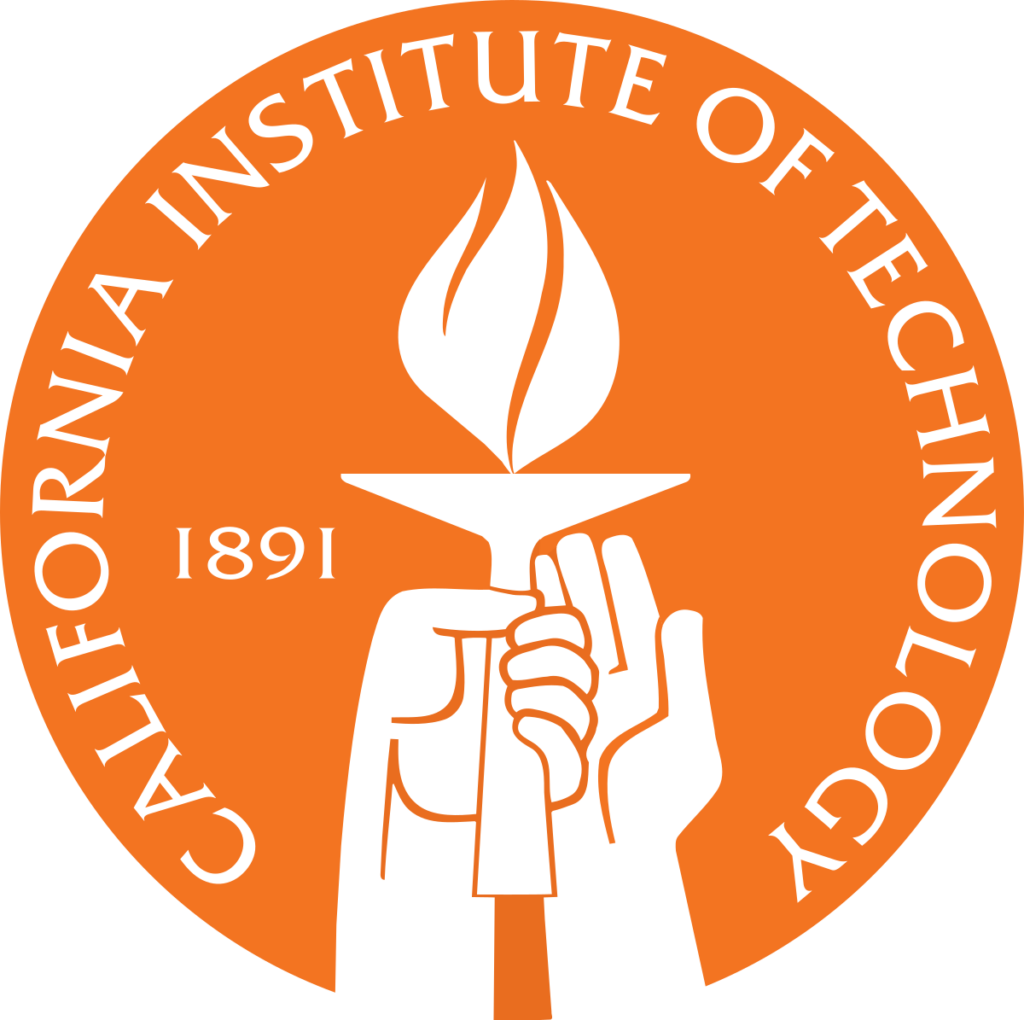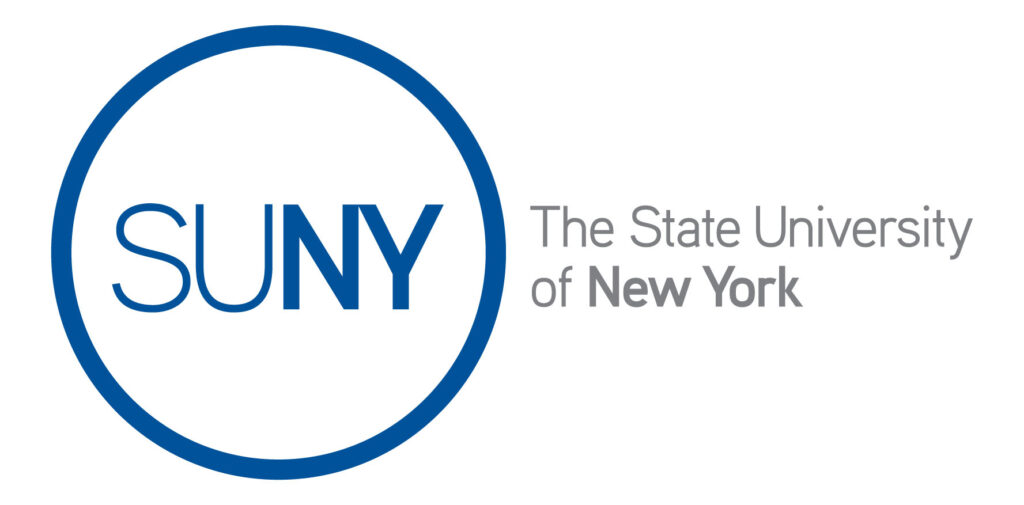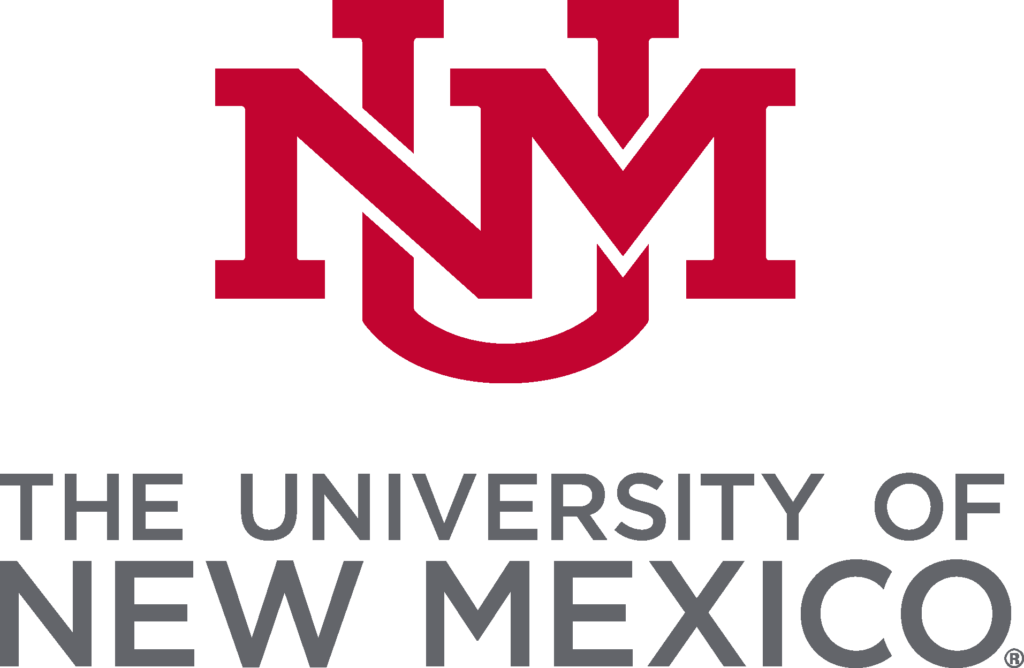 Arizona State University is designed to empower discovery and innovation that has a profound impact on our community and our world. ASU researchers work collaboratively across disciplines to adapt to and mitigate the effects of a changing climate to ensure a resilient, healthy and prosperous future. At the same time, ASU is living its climate responsibilities, working to reach its commitments to eliminate greenhouse gas emissions from building energy sources by 2025, and from all sources by 2035. Between 2007 and 2016, ASU reduced emissions per on-campus student by 33.9 percent.
Arizona State University President Michael M. Crow
"We are at a precipitous time in human history where the actions of humans are directly affecting the health of Earth. We can either ignore these signals or we can act on them and help make our planet more resilient and able to sustain future generations. At ASU, we are committed to finding solutions to this important problem. Higher education is key in overcoming what has become a threat to the habitability of our planet. This is why ASU established the first free-standing School of Sustainability in the U.S. in 2006, offering the first degree program in sustainability. While college and university campuses across the country are, in aggregate, responsible for only about 3 percent of the total greenhouse gas emissions emitted in the U.S., we are educating 100 percent of our future political, business and social leaders. This fact alone places significant accountability on higher education and its leaders to take action."



Boston University is a large private research university located in the heart of Boston, but with global impact. Boston University's commitment to sustainability was reaffirmed in 2017, when the Board of Trustees approved an aggressive Climate Action Plan by which the University aims to reduce emissions to net 0 by 2040. Building on the University's 25 percent reduction of emissions six years ahead of a 2020 goal, the plan outlines efforts that include sourcing 100 percent of electricity from wind farms and boosting energy efficiency by 31 percent. The plan calls for funding of infrastructure improvements to prepare for flooding and heat surges, and calls for the creation of an academic Initiative on Climate Change and Sustainability, which will use the campus and city of Boston as a living laboratory for research and education.
Boston University President Robert A. Brown
"Boston University's Climate Action Plan provides a critical framework for mitigating the impact of anthropogenic climate change," says Boston University President Robert A. Brown. "It is a major step forward in the University's response to threats caused by extreme weather patterns and the increased likelihood of problems caused by flooding and heat waves."




Caltech is a world-renowned science and engineering institute located in Pasadena, California, that marshals some of the world's brightest minds and develops transformative and innovative instruments to address fundamental scientific questions and pressing societal challenges. Caltech's faculty and students are expanding our understanding of the universe and inventing the technologies of the future. The Institute is equally committed to reducing its own environmental footprint, implementing plans that will reduce greenhouse gas emissions from its campus to 1990 levels by the year 2020 and decarbonize its electricity supply by 2024, and developing a utility master plan to decarbonize thermal utilities. Caltech has achieved a 22% reduction in greenhouse gas emissions since 2008 as a result of a focus on energy efficiency and the deployment of on-site distributed energy resources, and currently has 2.8 million square feet of LEED certified buildings, with an additional 300 thousand square feet under construction, including the Bechtel Residence, the first planned net-zero carbon building on campus.
Caltech President Thomas F. Rosenbaum
"Climate research presents fundamental scientific issues as well as opportunities for technological interventions that can improve the human condition. For decades, Caltech faculty have leveraged scientific discoveries to solve global climate challenges. Our researchers established the link between smog and automobile emissions, identified the toxic impact of lead, which catalyzed the formation of the Environmental Protection Agency, and currently strive to quantitatively understand and potentially mitigate the sources of climate change. Moreover, we are committed to doing our part to help the community meet its climate goals, and have reduced significantly both carbon emissions and water usage on campus."
More than 50% of the energy consumed at Tecnológico de Monterrey comes from renewable sources, which is why this institution is emerging as a success case in the commitments assumed by Mexico before the international community on the issue of climate change. DistritoTec initiative seeks to be an example of a community where it is demonstrated that the efficient use of resources in the urban environment is possible through citizen participation. We are exploring sustainable mobility, smart buildings that use clean energy generated by themselves, reuse of water; this is something that already happens in some places and our commitment is to show that these success stories are possible in the urban environments of our country.
Tecnológico de Monterrey Chancellor Salvador Alva 
"Tecnológico de Monterrey is committed to protecting our planet. The university has been a pioneer in the use of renewable resources, from small actions to big initiatives. The day-to-day activities have become Tec's trademark, like using recycled water from our own water plant, providing donation bins for separating trash to public elementary schools, reusing our furniture, and planting trees in our nearby communities. These actions are pushing big changes in the Mexican society, where Tec de Monterrey is collaborating with the Ministry of Energy and other institutions in order to provide sustainable resources; with our in-depth projects called "Semana i"; and with the state-of-art research that our professors and students do. To move Mexico to a knowledge economy, we need take care of our natural resources." 
Queen's University is strategically committed to investing in sustainability and creating a culture where our community is empowered to achieve progress in environmental stewardship. Queen's Climate Action Plan commits our institution to taking tangible actions in order to reduce our carbon output, conserve energy and promote sustainability on campus.
Situated on traditional Anishinaabe and Haudenosaunee Territory, Queen's is home to approximately 24,000 students and nearly 9,000 employees. Boasting more than 175 years of tradition, academic excellence and research at its waterfront campus in Kingston, Ontario, Canada, sustainability is essential in ensuring we have a vibrant future.
Queen's faculty and students are advancing research and teaching in environmental fields including ecosystem management, renewable energy sources, energy systems and design, materials science and civil engineering. Our interdisciplinary teams of researchers provide new insights into global climate change, urbanization, and industrial activity, positioning the university as a national leader supporting research-informed policy-making, both federally and provincially.
Patrick Deane, Principal and Vice-Chancellor, Queen's University
"At Queen's, we are making steady progress on reducing our carbon footprint, and we know we can accomplish even more by working with peer institutions across North America. The UC3 provides us with opportunities to collaborate with other universities ensuring that postsecondary institutions are leaders on the pressing issue of climate change. Queen's is working to become carbon neutral by 2040 and supports cutting-edge research that generates sustainable solutions. Our involvement with the UC3 will help us to realize our goals and maximize our impact on the climate crisis." 
Rutgers researchers have been tackling climate and ecological risk for many years through the internationally acclaimed Institute of Earth, Ocean, and Atmospheric Sciences, which has conducted pioneering work in probing the world's oceans and gathering real-time data to mark and predict shifting climate dynamics. The university has also formed cross-disciplinary teams to pursue solutions through the Rutgers Climate Institute and the Rutgers Energy Institute. A presidential task force is now engaged in creating a Climate Action Plan with a goal of achieving carbon neutrality while addressing the university's and the broader community's resilience to the effects of climate change. The project will build on a record of innovation; Rutgers has built a 32-acre, 8.8-megawatt solar canopy, the largest of its kind in the nation, and has finished #1 in Total Recycling in the RecycleMania competition each year for more than a decade.
Rutgers University President Robert Barchi 
"As a large public research institution with 70,000 students and 23,000 faculty and staff in a coastal state that is also the most densely populated in the country, we are keenly aware of the urgency of climate action.  Rutgers is already a national leader in the scholarly study of climate change, but as a university community, we recognize that we can and must do more. It is our duty to leverage our collective expertise as scholars and educators to address the climate crisis in New Jersey and around the world, including in our own operations.  We are firmly committed to advancing climate improvement in the higher education sector, and we are enthusiastic about the opportunity to contribute to the University Climate Change Coalition."
For nearly 150 years, The Ohio State University has fulfilled its land-grant mission to create and discover knowledge to improve the well-being of our state, national and global communities. Recognized for its leadership in developing durable solutions to the pressing challenges of sustainability, Ohio State supports an evolving culture of sustainability through collaborative teaching, pioneering research, comprehensive outreach, and innovative operations, practices, and policies. In 2015, strategic sustainability goals were developed to support Ohio State's core goals of teaching and learning, research and innovation, outreach and engagement, and resource stewardship, with a focus on the specific goal of achieving carbon neutrality by 2050.
Ohio State University President Michael V. Drake
"Ohio State is deeply committed to reducing our carbon footprint and promoting energy efficiency. Our participation in UC3 significantly advances several long-term sustainability goals, including the university's commitment to achieve carbon neutrality by 2050. As a flagship public research university, we are leveraging our resources to explore cleaner energy sources and solve sustainability challenges in Ohio and around the world."
The State University of New York is the largest comprehensive system of higher education in the United States, with 64 college and university campuses located within 30 miles of every home, school and business in the state. Announced during Chancellor Kristina M. Johnson's 2018 State of the University System address, SUNY plans to source 100 percent of its electricity from zero-net-carbon sources, including renewables and energy storage, as soon as possible. SUNY previously committed to improving its energy efficiency performance by 20 percent by 2020 from 1990 levels, as put forth by Governor Andrew M. Cuomo's Executive Order number 88, and to reduce its greenhouse gas emissions by 30 percent by 2020 and 40 percent by 2030 compared to 2015 baseline levels, as outlined in Governor Cuomo's Executive Order number 166. With this new net-zero goal, SUNY plans to hit these goals well ahead of schedule.
SUNY Chancellor Kristina M. Johnson
"Sustainability is a shared responsibility to preserve our civilization, and I am passionate about the leadership role SUNY can take in educating the next generation of sustainability leaders, researching climate change solutions, and creating energy-efficient environments across our 64 campuses. At my inaugural State of the University System address, I described how SUNY, as the country's largest comprehensive system of higher education, will achieve our own ambitious sustainability goals through important partnerships and collaboration. Today, by joining the coalition with other leaders in higher education we take that effort international. On behalf of SUNY, we are proud to join the University Climate Change Coalition and I am thankful to my fellow university leaders for their partnership in this effort."
The University of Arizona is internationally recognized for its expertise in climate research, adaptation and policy, science-based solutions, and work around the interface of human health and the environment. With more than 65 research programs, labs, centers and institutes spread across its environmental enterprise, UA faculty, staff and students work collaboratively to link cutting-edge knowledge with real-world issues, helping society understand and steward Earth's natural systems. The UA's mission and heritage lie in its land-grant founding, a legacy that drives the pursuit of excellence in research, education, outreach and service to the state of Arizona – all areas in which UA continues to lead.
The University of Arizona is also shifting to a proactive approach in its climate commitments. The UA already has reduced emissions per on-campus stakeholder by 33.4 percent since 2009, and is actively working to create new, more effective and more ambitious climate, sustainability and resiliency plans to provide a road map for the institution in the face of climate and environmental challenges, such as water shortages in the desert Southwest.
University of Arizona President Robert C. Robbins
"The University of Arizona and Tucson communities are devoted to working together to advance sustainability and science-based solutions to environmental challenges, which are critical to the success of our institution and our societies. Together with the University Climate Change Coalition, we will foster solutions, curtail climate-altering emissions, and engage with our local and global communities. We must advance a more sustainable model as we prepare the next generation of leaders for a new era of environmental realities."
The University of British Columbia is a global center for research and teaching, consistently ranked among the 40 best universities in the world. As one of the world's leading universities, the University of British Columbia creates an exceptional learning environment that fosters global citizenship, advances a civil and sustainable society, and supports outstanding research to serve the people of British Columbia, Canada and the world. UBC recently achieved a 34% reduction in its Vancouver campus emissions relative to 2007 levels. In line with the UBC Climate Action Plan, the university aims to reduce emissions by 67% by 2020, with a 100% reduction by 2050, against a 2007 baseline.
The University of California is one of the world's premier public research institutions, with 10 campuses, five medical centers, three affiliated national labs and a statewide agriculture and natural resources program. UC combines education, research, operational sustainability, and public service to take on the local and global challenges of climate change. In line with its carbon neutrality initiative, UC is working to become carbon neutral in its operations by 2025. Despite increased student enrollment, UC has reduced its systemwide emissions by 15 percent since 2009 through energy efficiency gains and the adoption of solar and other renewable energy generation. In 2016, UC made the largest solar purchase ever made by a U.S. university.
University of California President Janet Napolitano 
"The University of California system is thrilled to partner with this group of preeminent research universities on an issue that has long been a major strategic priority for all of our institutions. No one is better positioned than we are to scale up research-based climate solutions. The UC3 coalition believes that addressing climate change is an area where some of the world's greatest research institutions can, and must, lead."
For more than half a century, CU Boulder has been a leader in climate and energy research, interdisciplinary environmental studies programs, and engaging in sustainability practices both on campus and beyond. These endeavors fit within CU Boulder's mission to improve communities through collaborative research, innovation and entrepreneurship.  Campus leaders have set a goal of reducing greenhouse gas (GHG) emissions by 20 percent by 2020 from a 2005 baseline, a 50 percent reduction by 2030, and 80 percent by 2050.
University of Colorado, Boulder Chancellor Philip DiStefano
"With our university partners in UC3, we can meet the challenges of climate resiliency and sustainability. Through leadership and innovation, together we can positively impact humanity now and for generations to come."




The University of Connecticut is the state's flagship institution of higher education, and is routinely ranked among the best – and greenest – public universities in the United States.
As a land and sea grant institution, UConn is also leading the way in making its four regional campuses more sustainable through multiple initiatives. For instance, UConn is designing all new buildings and major renovations to achieve LEED certification, is implementing measures to reduce reliance on fossil fuels, and aiming for a reduction of at least 20 percent carbon from the 2007 baseline by 2020 and 30 percent reductions by 2025.
UConn is also ensuring its population of 30,000 enrolled students are stewards for sustainability in the future by recently adding environmental literacy to the general education requirements for all graduates.
UConn is recognized for leadership as a green campus with sustainability as a core value reflected across multiple disciplines. From researchers to students and staff, the UConn campus community continues to work together toward the collective goal of a low-carbon future.
University of Connecticut President Susan Herbst
"Research universities are uniquely qualified to address the myriad challenges of a problem as urgent and complex as climate change. We can lead not only by developing research, technology, and policy to effectively curb carbon emissions and ameliorate the effects of climate change on our communities, but also by making sustainability a core component of our mission and identity. The University of Connecticut is proud to join with our UC3 partner institutions in working to find solutions now to what could ultimately be the most important challenge of the 21st century."
The University of Maryland, College Park is the state's flagship university and one of the nation's preeminent public research universities. UMD is a global leader in research, entrepreneurship and innovation, educating more than 38,000 students and advancing knowledge in areas of importance to the state, the nation, and the world. UMD is working to achieve a 50% reduction in carbon emissions (from 2005 levels) by 2020 and a 60% reduction by 2025. The university is committed to achieving carbon neutrality for all scopes of emissions by 2050 and will make major updates to CAP at least every five years to include strategies that are based on the best knowledge and technology available at that time.
University of Maryland, College Park President Wallace D. Loh
The University of Michigan's commitment to climate action and sustainability spans a $1.62 billion research enterprise (the nation's largest public research institution), 40 million square feet in buildings, the Ann Arbor, Flint, and Dearborn campuses, an expansive athletics complex, and the Michigan Medicine health system, which annually serves the public with 2.3 million patient visits, 60,000 surgeries and 5,000 births.
U-M is committed to achieving carbon neutrality universitywide. Commitments include:
Achieving net-zero emissions from purchased power (Scope 2) by 2025.

Eliminating greenhouse gases from direct, on-campus sources (Scope 1) by 2040.

Establishing carbon neutrality goals by 2025 for a wide range of indirect emission sources like university travel, commuting and food (Scope 3).

Achieving a net-zero endowment by 2050, shifting natural resource investments to renewable energy, and building on a low-carbon economy.

Instilling a university-wide culture of sustainability, with justice as a core principle.
U-M first established emissions reduction and sustainability goals for its Ann Arbor campus in 2011. The goals, set for 2025, pertain to greenhouse gas reduction, waste reduction, healthy environments, and campus engagement. The university also features more than 700 sustainability-related courses, 800 faculty conducting sustainability-related research and a dedicated School for Environment and Sustainability.
University of Michigan, President Santa J. Ono
"Universities must be at the forefront of the fight to manage the climate crisis. Universities are societies within themselves, convening cross-disciplinary research, sizable operational footprints, and of course, motivated student, staff and faculty communities. They also strive to fulfill missions of public service and preparing the next generation of leaders—in sustainability, public policy, business, social impact and more. They're where bold and sustainable solutions come to life, and accordingly, it's our responsibility to work to apply our approaches at a greater scale. That's why the University of Michigan is taking climate action so seriously, and why we're committed to learning from and working with the communities we serve."